What Are External Partners in Higher Education?
External partnerships, also known as university partnerships, can be an excellent way to collaborate with external organizations for mutual benefit. They can help your college or university allocate responsibilities, afford your students with unique opportunities, or further your institution's higher education goals.
In this article, we will cover:
What is an external partner?
What role do external partners play in higher ed?
How to build an external partnership
Examples of external partners
What is an external partner?
University partnerships can be broken down into two categories: internal and external partners.
While internal partners are partnerships between a university's own departments, external partnerships involve a collaboration between a college or university and an organization outside of the university. Although both internal and external partnerships serve an important function in higher education, external partnerships play a key role in the allocation of some of the more complex or technical responsibilities of running a university.
For example, your higher ed institution's marketing department may be well equipped to handle social media pages and print material, but perhaps you are in need of some expertise in the area of SEO or web development to allow your team to focus on filling your enrollment funnel. Partnering with a marketing firm that specializes in higher ed marketing can help you designate responsibilities to experts that your team may not be able to accomplish.
Some examples of external partners in higher ed include:
Marketing agencies
Technology companies
Medical companies
SaaS companies
Technical consultants
Effective collaboration between these companies necessitates effective communication, so it is important to ensure that your team is properly trained in communicating with representatives outside of your organization.
What role do external partners play in higher ed?
Partnerships benefit both universities and companies. For example, if a company is partnering with a university for R&D purposes, students can participate in the development of cutting edge technology in the early stages of its life. From medical devices to artificial intelligence, students can gain hands-on experience that can bolster their resumes and often lead to a position working for the company itself. In the long term, students can increase their network and acquire valuable connections. Universities will gain critical funding for academic research purposes and companies can further develop their products using the research the university provides.
Some partnerships such as marketing agencies provide a clear benefit to universities as they receive support that helps them reach more students and the agencies receive compensation for their efforts. One important note when it comes to collaborating with marketing companies is that you need to ensure that your university's marketing strategies are clearly defined. Building an inbound marketing plan is important to ensure that you know which marketing tasks you are responsible for and which you are allocating to the external agency.
How to Build an External Partnership
Before you partner with an external organization, it is important to review your current financial and academic situation to ensure that a partnership is right for you. If you believe that your school would benefit from an external partnership, you can begin reaching out to a company or companies you would like to partner with.
1. Define your goals.
The first step to building an external partnership is to identify your goals. What do you want out of this external collaboration? Is the purpose of this partnership to equip your students with the technical skills to succeed in their career field, to make your institution more desirable, or to attract prospective students to your school or program? A great way to start is to define your SMART goals, which are Specific, Measurable, Attainable, Relevant, and Time-bound.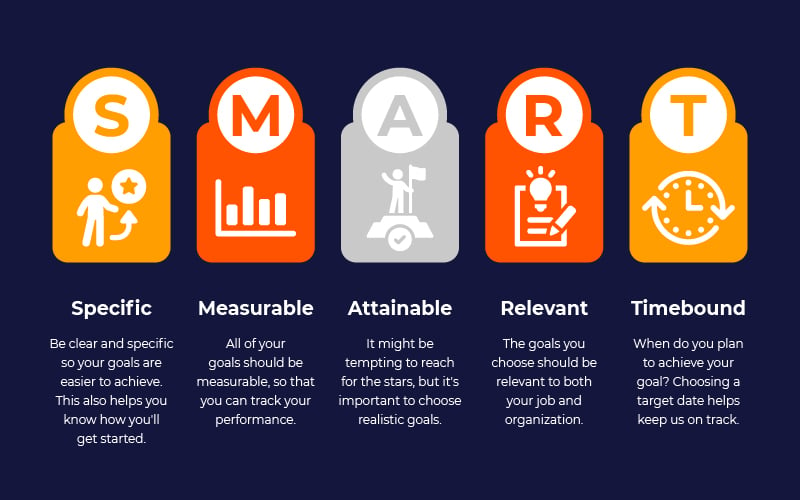 Specific: How will this program connect to your academic curriculum? How will the partnership benefit your academic or institutional objectives?
Measurable: What are your financial goals or barriers? How much will this partnership cost or bring in? How many prospective students do you expect this endeavor to attract?
Attainable: Make sure your goals are actually within reach. Remember that although it can be tempting to engage in wishful thinking, it is important to keep your goals realistic.
Relevant: What branch of students will this partnership impact? For example, if your institution is partnering with a medical technology company, which students will be invited to collaborate? Engineering, biotechnology, nursing, or another department?
Time-Bound: How long will this partnership last? Do you expect it to span multiple years or just a few days? Are you establishing an ongoing partnership or partnering for a specific event?
Ultimately which organizations you partner with depend on your institution's goals and expertise, not to mention your budget.
2. Define the benefit to the partner.
Remember that partnerships go both ways. Make sure you are clear on how this partnership will benefit both you and your potential partners. If the partnership is research-focused, the company may benefit from your pool of innovative students helping the company solve complex problems through various research projects specifically related to the company's product line. If the company is looking to hire interns or entry-level employees, hiring students from your school following direct collaboration can drastically reduce training costs and reduce the uncertainty of hiring from the general public.
3. Seek out local businesses.
One great way to partner with businesses is to take a look and see what companies are operating in your area. Is there a start-up in the area that might be interested in ambitious and eager participants? Or is there a well-established local company that can add to your school's reputation and credibility with a partnership? Do you have any alumni working in the area who hold prominent positions that you can reach out to? Leveraging your network and local businesses can be a great way to begin establishing partnerships for your college or university.
4. Set a location.
Will this partnership occur on or off campus? Does it require construction of a research center or are your existing facilities adequate for this partnership? Perhaps the partnership will be virtual, in which case you will need to ensure that you have the proper technology for virtual collaboration.
5. Define roles and responsibilities.
Make sure both you and your external partner are clear regarding what your capabilities are and what duties each of you are going to assume. It is important to ensure that your goals are aligned and that you have set clear expectations to avoid any issues down the road.
Examples of External Partners
From marketing agencies to healthcare companies, here are some examples of external partners in the realm of higher ed.
Pepperland Marketing
Pepperland Marketing is an agency based in Connecticut that specializes in marketing for many industries, including higher ed. Some of their clients include Regis College and Northeastern University. The company provides inbound marketing services to the colleges to help them attract students and bring them from prospective students to matriculation.
Handshake
Handshake partners with the career centers of more than 1,400 universities. Handshake connects college students and alumni with companies that are eager to hire them. The organization also provides a platform for universities to host career fairs both in-person and virtually. Handshake benefits students by allowing them access to top companies who are looking to hire students from their school and benefits companies by providing them access to eager students entering the workforce.
Chapman University
Chapman University partners with a variety of companies in order to provide their students with employment opportunities and provide the companies with a talented pool of eager students. This partnership increases Chapman University's desirability in the mind of prospective students as their attendance will connect them with companies such as Netflix and Boeing, furthering Chapman's enrollment goals. The companies are connected with potential future employees as well as research opportunities through the university's resources.
General Electric
General Electric partners with Michigan State University's College of Engineering in order to form relationships with students from day one. Some volunteers from GE even help students move into their dormitories. In addition to their moving services, GE showcases its products to students throughout their time at Michigan State using virtual reality and hosting hackathons. They run mentorship programs and workshops in order to connect with students beyond simply shaking hands at a career fair. This partnership allows GE to connect with talented students with whom they have already established relationships, and Michigan State can use this connection to increase enrollment at their school.
Stay Updated
One of the most important responsibilities of colleges and universities is to stay up to date with the latest happenings in the college and university industry. Maintaining continuous awareness of the higher ed world will enhance your partnerships as well as your institutional endeavors.
Subscribe to the Enrollment Marketer newsletter to receive helpful articles and resources right in your inbox that will help you learn about and stay on top of the world of enrollment management and marketing.