How Blogging Improves Your School's Reach Within the Local Community
If you want to grow your school's reach, the local community is a great place to start. And, perhaps the best way to maximize your enrollment marketing efforts, both locally and overall, is by blogging on a consistent basis.
Note: This article was originally published on the Pepperland Marketing Blog, and has been republished here with permission.
In this article, we explain how blogging can increase your school's reach within the local community by:
Detailing the primary and secondary roles of a blog
Highlighting the direct impact of a blog on web traffic
Explaining its role in streamlining the main message of your school
Timely, organized, and calculated blogging can offer an invaluable resource for virtually any industry on a global level. This is especially true for schools, as the main audience for content in this sector usually includes prospective students and their families.
To break this relationship down even further, we'll start by defining the primary role of a blog in your school's enrollment marketing efforts.
Primary Role of a School Blog
Essentially, the primary goal of a school blog is to act as a virtual admissions officer that guides prospective students through the complex—and sometimes stressful—journey of researching and selecting the right school.
Let's break this down further.
On the surface, a basic principle of blogging is to showcase the unique characteristics of a school, such as:
Classroom size
Teach styles
Specialized programs
Extracurricular activities
However, at a more detailed level, a blog can help increase a school's reach with local stakeholders. To bridge the gaps in this connection, it's important to establish your blog as a go-to resource.
Becoming a Resource for Prospects
To write content that resonates with readers, it's important to first consider their journey. Chances are you've heard of a persona, or perhaps you already have one established for your enrollment marketing efforts.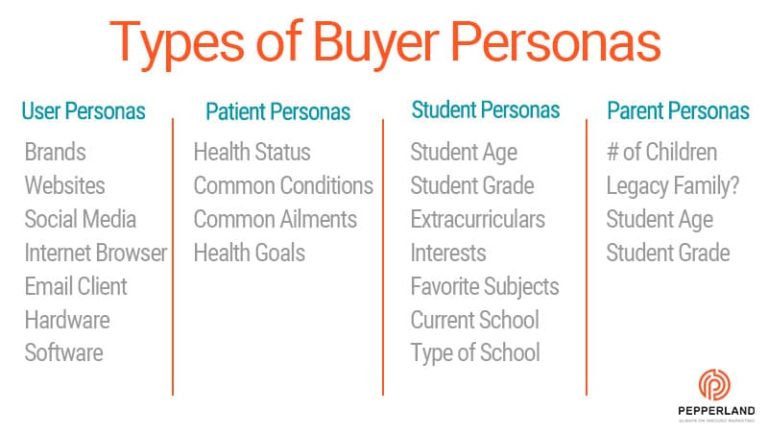 Either way, it's important to understand the questions your prospects are asking. It's likely some of your prospects are new to the area, so they'll want to learn more about the community at-large. Other parents who have lived in the community for a long time might be researching family-friendly activities in the area for the very first time as their children come of age.
Helpful Resources to help with Persona Building:
In this initial stage of research, some common search queries may include:
Best kid-friendly parks
Local hiking trails
Family-friendly events happening this weekend
Local carnivals
Fireworks near me
Youth Soccer Club
Local Library Events for Kids
Youth Baseball
Safe walking routes to school
Safe biking routes to school
Kid-friendly bike trails near me
Local history
Petting zoos near me
By writing about these great events in between admissions-focused content, your school will establish itself as an invaluable resource for local parents and families.
We've identified some of the other benefits involved with this strategy below.
Higher Search Engine Rankings
In general, if you want to increase your website's outreach, you should create a blog and regularly publish content. In fact, 71% of business bloggers report they have increased their visibility within their industries after starting a blog.
The same can be said for schools, as blogs can ultimately become the primary driver of digital growth. This is especially true on a local level, as there is typically little competition for local rankings.
Simply put, establishing your blog as a local resource can, and most likely will increase your SEO presence on a local level.
Social Media Boost
As your blog begins to increase for local search results, it's likely you'll also see a boost in social media impressions as well.
That's because community organizers and business leaders will be more inclined to share your positive and resourceful event-focused content on their social media platforms.
Overall, this is a great way to generate traffic and backlinks to your site.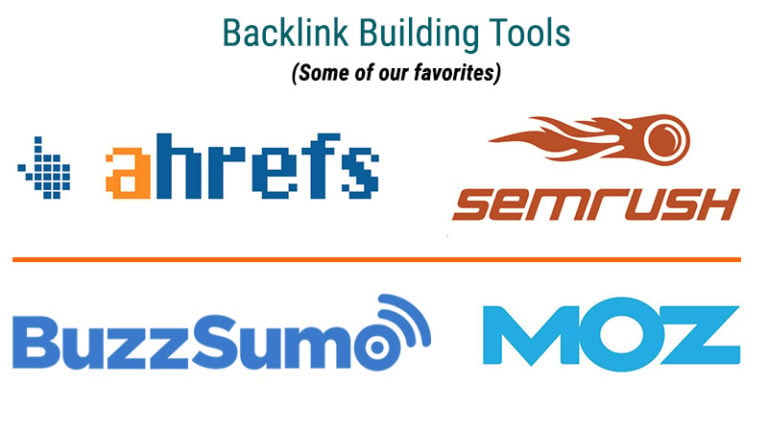 Several strategies are involved with SEO optimization, but perhaps the most transparent driver for growth comes through link building. Essentially, this "vote of confidence" from one site to another helps to establish your school as an authority figure on topics that your audience values.
Also, generating more backlinks through social media is a solid method to consistently engage with local parents. As a result, your reputation will gradually strengthen with them and the community overall.
Secondary Role of Blog
In addition to becoming a local resource, blogging also helps parents play a more active role in their child's education. This extends to current and prospective parents, however, you can tailor your message to either category.
For example, some relevant blog topics for prospective parents might include:
5 Family-Friendly Activities to Do in the (School's City) this Fall
Independent vs Charter High School: When to Make a Switch
5 Ways to Budget for an Independent School Education
Community Service Opportunities in the (School's City) Area
For current parents, some relevant information might include:
Helping their children with homework
Talking with them about something that happened at school
Summer reading opportunities
Remember, inbound is about providing an educational, non intrusive approach to your marketing message. For enrollment marketing, it's important to find out what your prospects are asking and then produce content that speaks to those questions and challenges.
Answering these questions also helps your community become more aligned to what, in essence, makes your school unique.
Scheduling Content for your School
When planning to publish and distribute future blog posts, creating an editorial calendar is critical to ensuring that all of your content stays organized and structured in one place. The unique challenge for schools, however, is that they operate on a different schedule than most businesses—and your content should match that.
Blogging allows your marketing/communications team to overlap your academic and editorial calendars to address what prospective parents and students are thinking about and asking throughout the year.
For example, an editorial calendar can plan to publish relevant content in the summer months when most schools are relatively quiet. With the proper planning, your school can use this "quiet" period to stand out as a valuable resource. We've provided an example below of what a standard editorial calendar should look like.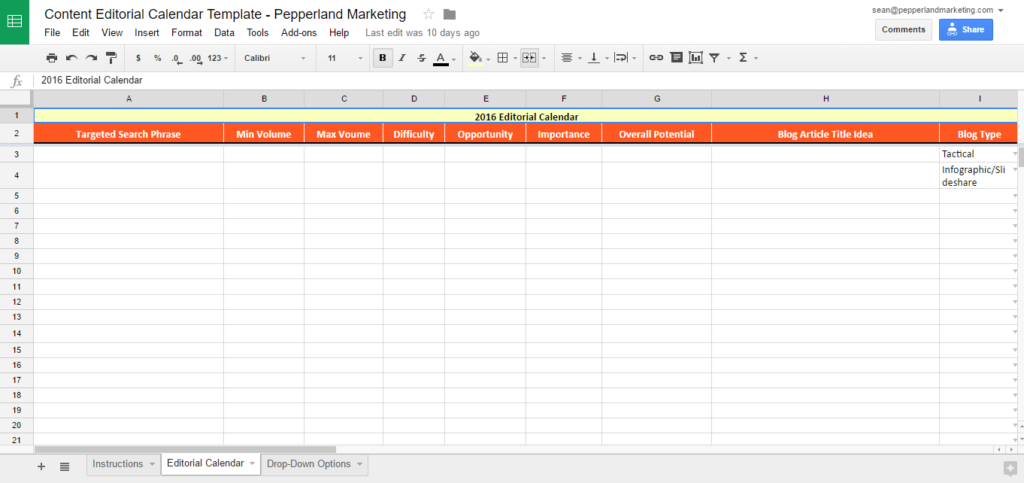 Some relevant topics could include:
Summer camps around the area
Family-friendly events to attend during summer vacation
Community focused activities throughout the summer
Your planning for the academic year should then focus on guiding prospects through school admission events. Content at this point has the ability to break down barriers by providing proper education on topics, such as preparing for an open house, what to ask in an admissions interview, etc.
Overall, planning for future content should reflect the journey that your families go on along with the key things that your school wants to be talked about. And as your rankings grow through backlinks, overall traffic will see an increase as well.
Increase your School's Reach Through Blogging
Creating content through a school blog not only acts as a guide for your prospects as they progress through their journey, but also establishes your website as a valuable resource in the community.
When starting a blog you'll want to provide solutions to the questions your prospects are asking. So, how do you find out what's being asked? Fortunately, there are several resources to gain necessary and relevant feedback. For instance, you can survey the local community through questionnaires or through social media outreach.
Once you have an idea of how you can provide solutions to challenges or pain points, it's critical to develop an editorial calendar that keeps all of your content in one place. This, by the way, includes storing your keywords, publish dates, and personas all in one centralized location as well.
Subscribe to the Enrollment Marketer newsletter to receive helpful articles and resources right in your inbox that will help you learn about and stay on top of the world of enrollment management and marketing.