Benefits of Long-Term Content Planning for Schools
Regularly publishing content for any organization, regardless of the industry, is a great way to increase website traffic while growing trust with customers and prospects. And, for enrollment marketers in independent or private K-12 education, content is one of the most effective tools for nurturing prospects as they journey through the enrollment process.
Note: This article was originally published on the Pepperland Marketing Blog, and has been republished here with permission.
It's ideal to create content that highlights multiple aspects of a school's events, classes, and activities throughout an entire academic year, however, if you're going to provide a roadmap for a year's worth of relevant information, proper planning is needed for success.
What is long-term content planning?
Generally speaking, content marketing is simply a marketing strategy designed to generate interest in a product or service by creating and distributing content that contains relevant information to a specific audience.
To that end, the concept of "long-term planning" simply involves a detailed guide outlining:
How long a specific content campaign will last
What topics your content will cover during that time
The forms your content will take
Who will draft, edit, and publish content
When and where you'll publish approved content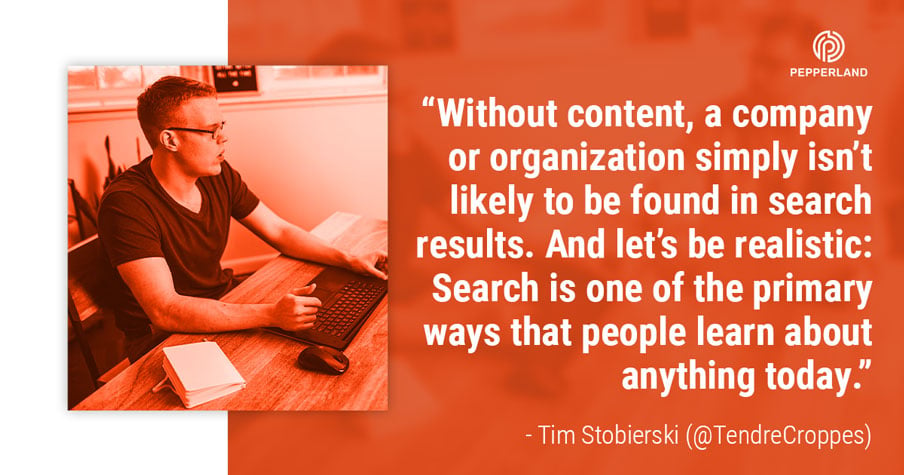 So, when it comes to planning content for schools: Why is long-term content planning preferable to short-term planning?
Long-Term vs Short-Term Content Planning
For a content plan to be successful, it needs to involve a comprehensive understanding of:
Who your prospect personas are
What challenges they are facing
What their journey through the process of making a decision looks like
Need a refresher on student and parent personas? Check out our guide to creating more accurate student personas and the interview questions you should ask during your persona interviews.
Long or short-term content planning? Which is right for your school?
Think about your student personas, or ideal prospective students. Your goal as an enrollment marketer is to help facilitate their journey to ultimately choose the right-fit school. In that regard, long-term content planning has a significant advantage over short-term planning.
That's because long-term content planning makes it easier for your marketing team to produce high-quality content with multiple considerations and inputs from the entire school community.
For example, how many times have you relied on another school employee, faculty or otherwise, to work as a subject matter expert for an article? Seeking input from subject experts is an excellent way to add credibility and value to an article, however, the main problem with this strategy is the unique schedule faculty members must adhere to throughout the year.
For instance, it's incredibly difficult to collaborate content ideas during the year's peak periods where faculty are busy with:
Teaching class
Tutoring students
Coaching various sports
Coordinating after-school programs
Leading arts programs such as music, band, etc.
Given that most faculty members at independent schools wear many different hats and assume multiple roles across campus, they often do not have the time to collaborate with enrollment marketers to help create content.
A solution to this problem is to plan relevant topics well in advance when everyone has the time and ability to write content.
Low peak periods, such as the summer months offer a great opportunity for teachers, admissions staff, and administrative leaders to collaborate and plan content for the coming school year.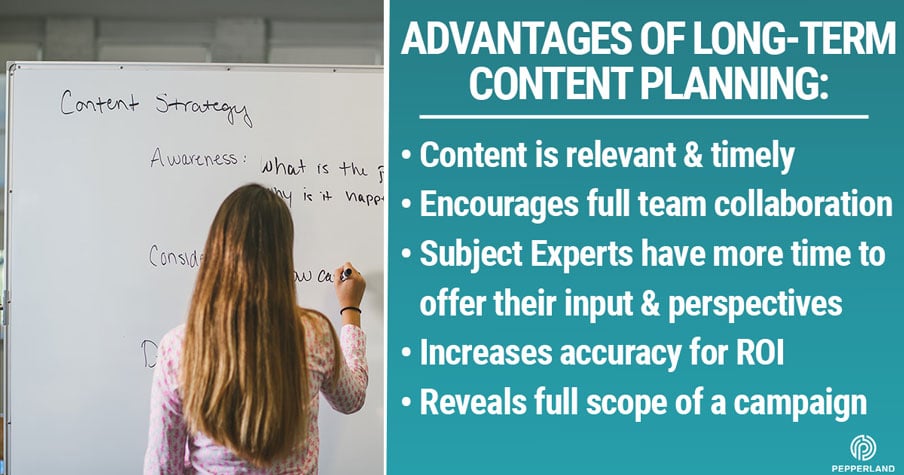 If everyone on your team uses this time to write at least 5 articles highlighting future school events, your chances of finishing the year with a successful campaign drastically increases.
That's why long-term planning is so important. Instead of a reactive approach to producing articles, you are proactively planning ahead for meaningful content designed to spread your reach.
And, in the event of a drastic change or unforeseen circumstance impacting your school's community (such as the Covid-19 global pandemic), you have the flexibility and capability to pivot the focus of your content to better match the needs of your prospective students.
Below are some additional benefits proving the importance of long-term planning for your school's marketing campaign.
4 Benefits of Long-Term Content Planning
1. Website Traffic
For schools, an increase in website traffic can lead to a number of enrollment benefits, such as more inquiries, leads, and completed applications. Need a solid strategy for boosting web traffic? Start with a long-term content plan.
Unlike short-term planning, a long-term content plan can have a profound, lasting impact on overall website traffic. Expanding a library of content can ultimately give your school the best opportunity to achieve a solid ROI.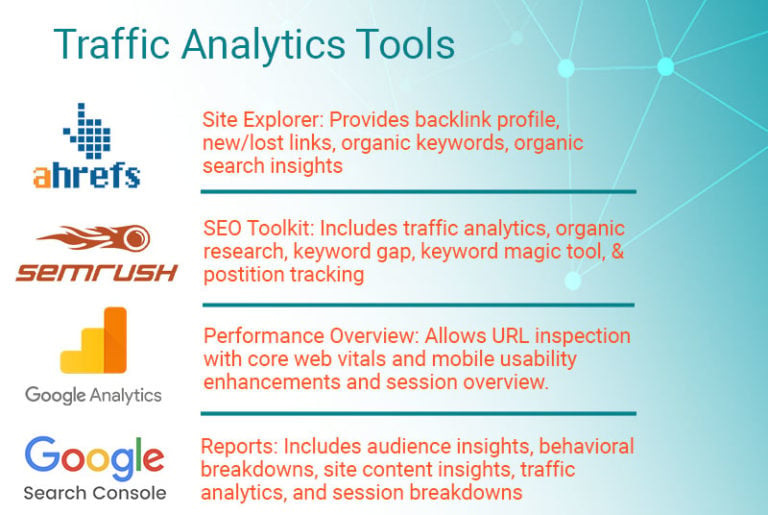 Additionally, long term content planning allows for a transparent connection between your academic and editorial calendars. Content should highlight your school's important dates, such as open houses, admission tours, and special community events. Short term planning doesn't always account for these future dates, which could result in a lack of promotion on social media.
In short, long-term planning allows your school's marketing team to be proactive with content, rather than writing content days before an event in a reactive manner that almost feels rushed and thus, is not nearly as effective in the long run.
2. Branding
When your school implements a long-term content plan, your brand becomes more recognizable and influential. As your prospect continues through each stage of their journey, brand recognition becomes stronger.
Content that educates in a non-intrusive, educational way not only creates trust with your readers, but also establishes your school as an authority figure on topics important to prospective parents and students.
Think about the decision and delight stages of the inbound methodology. At this stage, your prospect is helping to evangelize your school to others. Consequently, your brand at this stage is strong enough to influence others to view your content.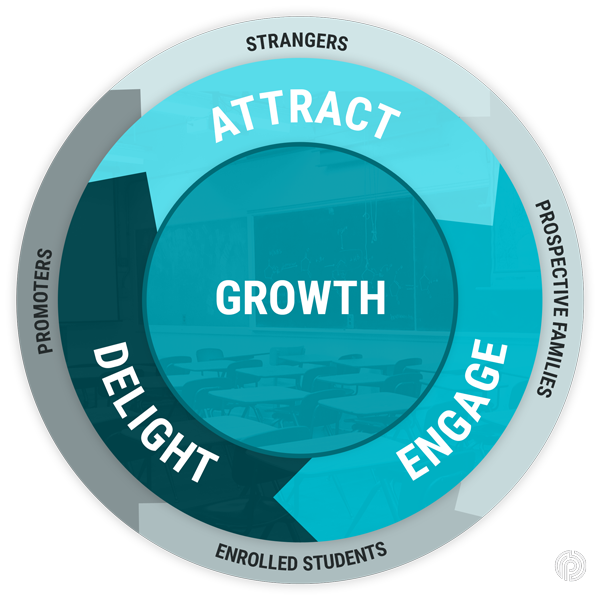 As with growing search engine results, brand recognition takes time. Long-term content planning helps influence these efforts in a meaningful way that can be quantified and measurable—the same cannot be said for short-term content planning.
3. SEO
Previously, a simple keyword research and accompanying article would be good enough to rank well in search engine results. Nowadays though, the methods to producing high ranking content on search engines has drastically changed.
More now than ever before, content should be tailored to provide value to your audience. A searcher's intent is the most relevant information you should consider when planning and developing content. Common questions you should ask include:
What is a searcher looking for?
What would they consider valuable information in this search?
Is this information easily accessible and transparent?
As you establish authority and educational value with your content, searchers will begin to notice its value, as will the search engine itself.
There are some "easy-fix" techniques that can improve your content, however, the biggest improvement for SEO information involves creating content that provides value to the searcher's intent.
Long-term content planning personifies what your persona, or searcher is looking for in their journey to choose the right school. Content that provides education and value to searcher's will likely be shared at length by other ranking sites of authority on a subject, which grows your overall outreach.
Short-term planning simply does not plan for all the stages of your prospect's journey, which can put your website at a severe disadvantage when it comes to search results for meaningful content.
4. Lead Generation
By implementing long-term content planning, your school's website gains more traffic, higher search results, and as a result, produces more value with searchers. Not surprisingly, as that value grows, more people will be inclined to utilize your resources as well.
From a statistics standpoint, long-term content planning accounts for significant growth that companies cannot afford to ignore. For instance, marketers prioritizing blogging are 13 times more likely to enjoy positive ROI. Furthermore, companies who blog receive 97% more links to their website—all stats via HubSpot.
With such significant, measurable growth, it's easy to see how marketers generate more leads through valuable content. The same can be said for schools, as a long-term content plan is the cornerstone of a successful marketing campaign.
Additionally, the flexibility of long-term planning allows for future optimization of content as well. Content will remain searchable, even on older posts and articles. Therefore, by optimizing those articles and implementing scheduled changes in your long-term content plan, you keep a fresh, innovation vision for your school's website and brand overall.
Maximize Your Content with a Long-Term Plan
Simply put, long-term content planning is proactive, calculated, and measurable. In order to help ensure your marketing campaign succeeds, a long-term content plan must be developed to help measure your results and ultimately, grow your school's outreach.
Need help producing meaningful content that bridges the gaps for your school's outreach efforts? A marketing partner can help.
These services provide the necessary resources and guidance to create the best possible student personas for your school. They can also help enhance your current and future campaigns using the inbound methodology as well. These efforts will help your school marketing campaigns become more transparent, while rendering better overall results and outreach.
Subscribe to the Enrollment Marketer newsletter to receive helpful articles and resources right in your inbox that will help you learn about and stay on top of the world of enrollment management and marketing.